Amy Hilsgen
Chief Human Resources Officer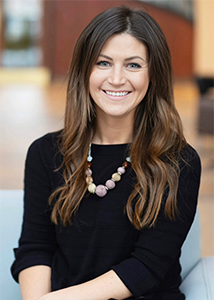 Chief Human Resources Officer
Amy Hilsgen has led Accra's Human Resources Department for over seven years. She is a certified Human Resources Professional who brings an innovative mind and strategic lens to the work.
Amy has been an advocate for direct support professionals throughout her career and believes that those most impacted should be deciding the care that they want and need.
She brings this same passion to her work at Accra and strives to create an organization that supports helping people reach their greatest potential.
"Over the years, I've been fortunate to work alongside and learn from the most passionate and innovative people I've ever met. There is a lot of collaboration at Accra, internally and externally, which makes every day very fulfilling. However, the piece that stands out the most are the families and caregivers that I've met along the way. It's a pleasure to work for and serve our families and clients, and I can only hope that the work I've done has made a difference in someone's life."
Amy is actively involved in her community and is passionate about supporting women, veterans, and people with disabilities.
She currently mentors HR professionals through the Twin Cities Society for Human Resources Management chapter, is a "Women on Point" alumna, serves as a Customer Advisory Council Member for Fairview Health Services and was awarded a Patriotic Employer Award in 2019.
Amy received her Bachelor of Applied Science in Community Psychology from Saint Cloud State University.
In her spare time, Amy enjoys training for her next half marathon and volunteering with service dogs who support individuals with disabilities and veterans.