Paige and Sabrina Continue to Beat the Odds Alongside Accra's 245D Program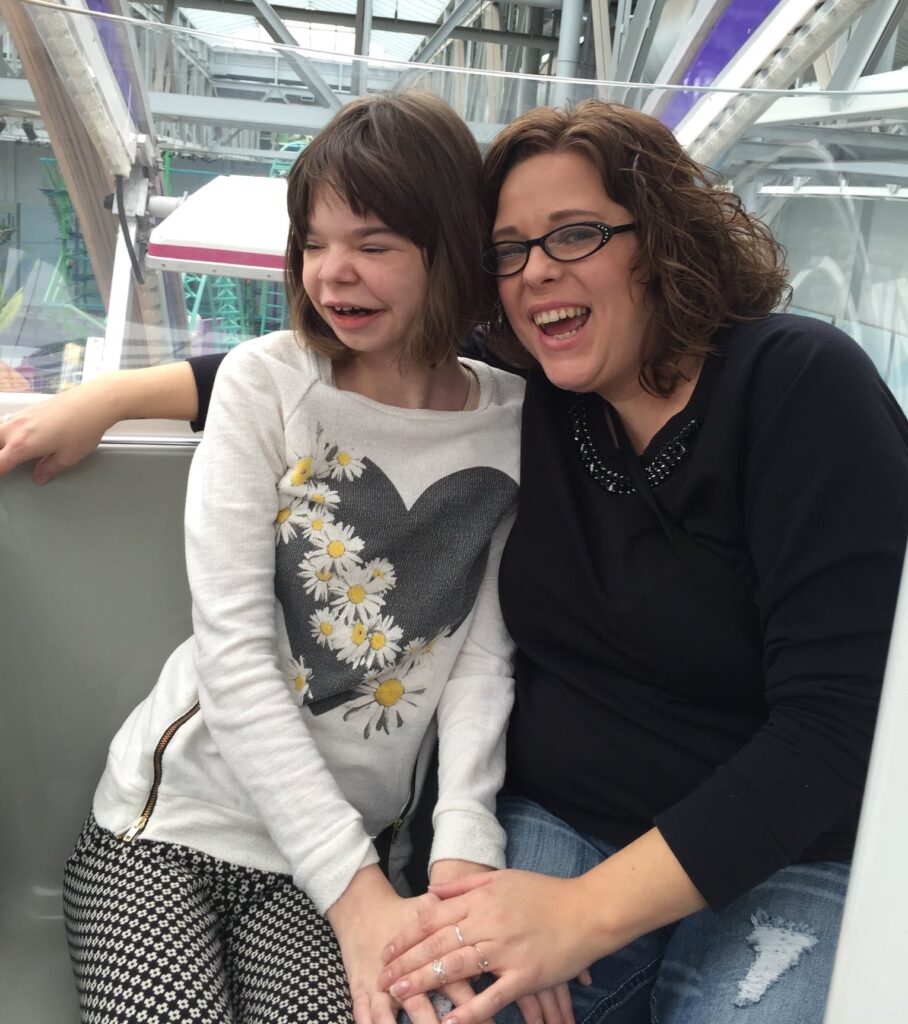 "At the end of the day, it's all about building your team and picking the right people to be there for you… For us, Accra has been a support to help us get through what we needed to get through. When we've needed help, we've been able to call Accra to work through it. The most important thing for me and my family is to be able to give the best care we can to Paige every day and the 245D program has made it easy for us to do that."

Sabrina Engfer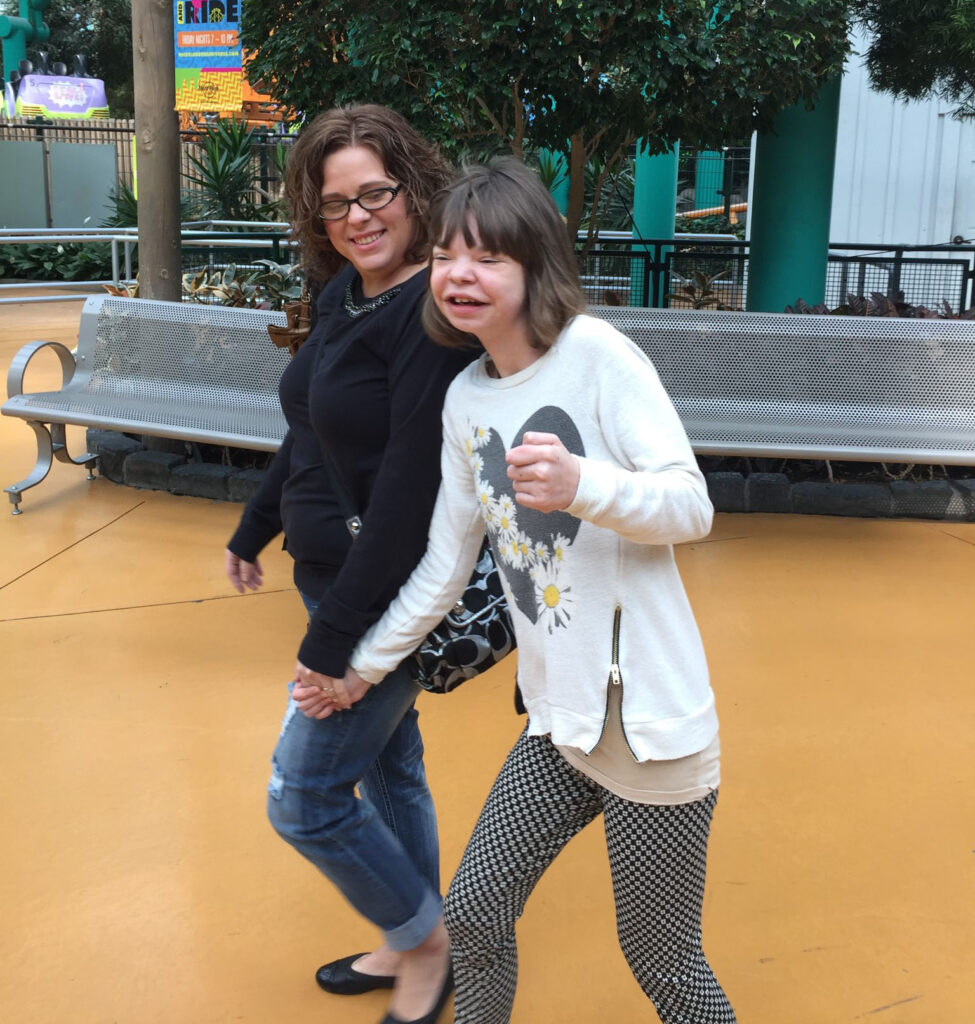 Sabrina and Paige's Story
Now a long-time Direct Support Professional (DSP) at Accra, Sabrina Engfer's journey with the organization began when she was 19 years old and studying early childhood development. As she enjoyed student life, she had no clue her studies were serving as an introductory course to an upcoming life-changing moment for her family. That year, Sabrina's niece, Paige, was born with a rare chromosome displacement.
Immediately after her birth, Paige began experiencing severe complications and medical issues. As the complications and uncertainty mounted, due to a lack of information regarding her chromosome displacement, doctors told Sabrina and her family that Paige was not expected to live past six months.
"The easiest way to explain it is when a child has Down syndrome, they have an extra chromosome. In Paige's case, she has an extra chromosome, but it's only part of a chromosome," Sabrina said. "When she reached the six-month milestone, doctors said she wouldn't live past three years of age and then past five years of age, so when she did, she blew doctors out of the water. She's been beating the odds since day one."
And since day one, Sabrina has been by Paige's side, collaborating with Paige's grandparents, to provide the best daily care and support she can. Initially, Sabrina supported Paige as a personal care assistant (PCA), helping her with general activities of daily living. As Paige got older, though, her needs and condition continued to change.
Transistioning to 245D Waivered Services
When Paige turned six, she developed epilepsy, and by the time she was 16, she was experiencing three forms of epilepsy. It was around this time, as Paige approached adulthood, that Paige's social worker recommended Accra's 245D Waivered Services programs to Sabrina. The program enabled more flexibilities for the family as Paige grew and shifted out of school, maintaining the ability to keep Paige in her preferred day program.
Therefore, after 12 years working with Accra's PCA Choice program, Paige's plan of care shifted to the 245D Respite and Personal Support program. Throughout the shift in programs, Sabrina has remained one of Paige's primary caretakers, alongside Paige's grandparents. Together, they work closely with Accra to build a customized plan of care that adjusts to Paige's ever-changing needs.
Because there are many unknowns with Paige's condition, the ability to make agile changes and adjustments to her care is very important, especially with Paige nearing adulthood. Transitioning to Accra's 245D Respite and Personal Support programs has increased flexibility and support for the family.
"Paige cannot be left alone, and when you're working with her, there are no breaks," Sabrina said. "The 245D program makes it easy for us to give Paige the best care that we possibly can. Recently, we added some respite care on the weekends, so our family team, who are her primary caretakers, can take breaks here and there to maintain the best level of care."
Beating the Odds Together
Sabrina works with Paige on weekdays, and each day starts with a vital first step: determining and gauging Paige's mood. Paige does not use words to communicate. Instead, she communicates with Sabrina using small signs. After caring for Paige since birth, Sabrina knows these signs incredibly well, and utilizes them to determine the activities and care that is necessary on any given day. Sabrina helps Paige with all her daily living needs too, including feeding, grooming, bathing and helping her use her nebulizer, when necessary.
The future ahead for Paige is unpredictable, but no one knows Paige and her daily needs better than Sabrina. Despite the challenges the family has faced, Sabrina keenly finds ways to bring some fun into Paige's life, as she continues to beat the odds that said she would not live past six months.
"At the end of the day, it's all about building your team and picking the right people to be there for you," Sabrina said. "For us, Accra has been a support to help us get through what we needed to get through. When we've needed help, we've been able to call Accra to work through it. The most important thing for me and my family is to be able to give the best care we can to Paige every day and the 245D program has made it easy for us to do that."