Accra Statement on Gov. Walz's Budget Proposal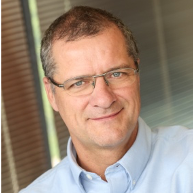 MINNETONKA, Minn., Jan. 26, 2021 –John Dahm, president and CEO of Accra, the state's largest provider of personal care attendant (PCA) services, released the following statement on Gov. Walz's fiscal year 2022-2023 budget proposal:
"We are pleased to see Gov. Walz's support for personal care attendants (PCAs) in his proposed budget. This budget proposal recognizes the critical importance of in-home health care services for people with disabilities and older adults, and demonstrates his commitment to creating a livable wage for the PCAs who provide these vital services.
PCAs are among the hardest working individuals in Minnesota. The work they do helps our clients — who have been hit particularly hard by the pandemic — live healthier, more fulfilling lives. Services performed by PCAs also save health care dollars by serving people in their homes instead of in more costly out-of-home placements.
Accra looks forward to working with the Governor and the Legislature to ensure the needs of our clients and caregivers are reflected in the upcoming budget."
About Accra
Accra is a nonprofit organization that provides high-quality homecare services to people with disabilities and older adults. We are the largest provider of homecare services in Minnesota, proudly serving more than 9,000 clients statewide. We serve all of Minnesota's 87 counties through our 13 offices across the state, and we employ more than 8,000 people in both direct care positions and administrative staff. Our services help people stay in their homes and lead fuller lives.
Media Contact
Susan Eich
SusanEich@accracare.org