David Hancox
Chief Adminstrative Officer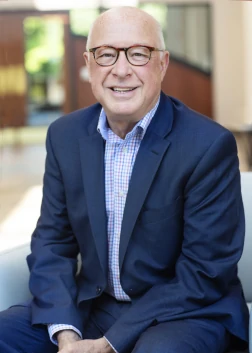 Chief Administrative Officer
David joined Accra in 2014, where he leads the coordination of government affairs and community partnerships, as well as executive support for Accra's business priorities and administrative functions. His passion for this work started in middle school, and he's been advocating for people with disabilities ever since.
David operates from an independent living philosophy that truly empowers people instead of forcing a dependency on one person or system.
Prior to joining Accra, David served more than 17 years as Executive Director of the Metropolitan Center for Independent Living (MCIL) in St. Paul. During his tenure, MCIL grew to serve more than 30,000 individuals with disabilities annually, employ more than 200 individuals and expanded its annual budget by more than 400%.
David has more than 45 years of varied experience in the disabilities field. He has served on more than 40 nonprofit disability, social justice, and arts-related boards of directors throughout his career, often in leadership roles.