The Comeback Couple Embraces Life with PCA Choice
PCA Choice Services make life less stressful for Brian and LeeAnna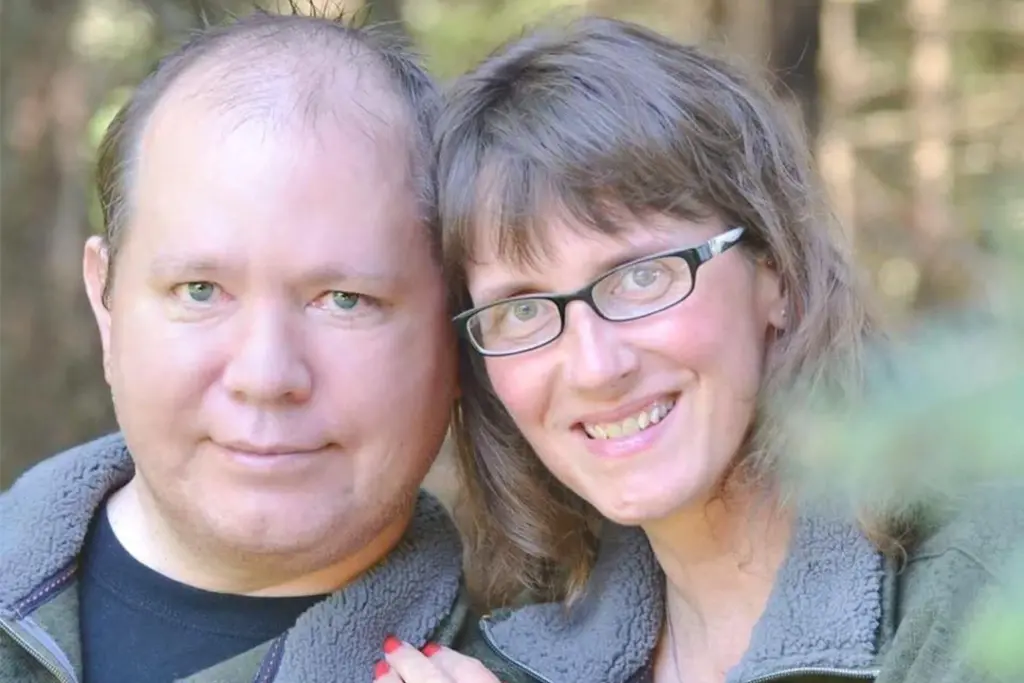 Before Brian and LeeAnna found Accra, life at home was not easy.
Brian is 56 years old and has been living with muscular dystrophy, a genetic mutation that causes certain genes involved with making proteins that protect muscle fibers to become defective. Muscular dystrophy weakens muscles over time, leading to trouble walking, breathing and using arms, as well as heart problems and other complications.
Duchenne type muscular dystrophy is the most common form and often appears in young boys. Diagnosed in the fourth grade, Brian has experienced muscle weakness throughout his life, eventually losing his ability to walk years ago and requiring oxygen to breathe.
Brian's wife LeeAnna also developed a disease that has come to restrict certain abilities. When LeeAnna was a senior in high school, her doctors diagnosed her with the autoimmune disease multiple sclerosis, also known as MS. It occurs because the body attacks itself by mistake. Common symptoms include loss of vision, muscle weakness, trouble walking and potential paralysis. It may also cause cognitive issues pertaining to memory and attention.
"When I met Brian prior to Accra, we were able to take care of ourselves, but now I can't even get out of bed on my own," LeeAnna said.
"These diseases are gradual," Brian added. "It's not like an accident where one day you can walk and the next day you can't."
While the diseases' progression is unavoidable, finding support was not.
Up and At 'em Every Day with PCAs
Brian and LeeAnna receive Personal Care Assistant (PCA) Choice services through Accra. With PCA Choice, clients independently recruit, hire and train the PCAs who provide their care. The PCA Choice option gives them a greater level of responsibility in managing their care while Accra assists in handling the employment and management-related functions of their PCA.
PCAs can help with the "activities of daily living" such as dressing, grooming, eating, bathing, transfers, mobility, positioning, and toileting for adults and children, as well as light housekeeping, laundry, and meal preparation for adults.
For six years, Brian and LeeAnna's PCAs have been assisting them with daily activities such as helping them get out of bed and ready for the day, household chores, preparing meals, running errands and delivering prescriptions, among other various tasks.
"They get up early in the morning, and they're at my side to help me get going," Brian said. "Same goes for Leanna, she needs help too."
Each morning Leanna gets up early, and her PCAs help her get ready for the day before her daughter Savanna leaves for high school.
"I also have an exercise program, so they help me stretch. I have some equipment that I can't do on my own, so they help me with that," LeeAnna said.
The couple teamed up with Accra because of what Accra was able to offer in terms of compensation for their PCAs and the available services.
"I needed to find a state agency that handled the hours that I receive and would be able to pay the PCAs the most," Brian said. "When they're competing in the crowd of everyone else out there, and when I found out the difference in what Accra offered compared to everybody else, it was a no-brainer."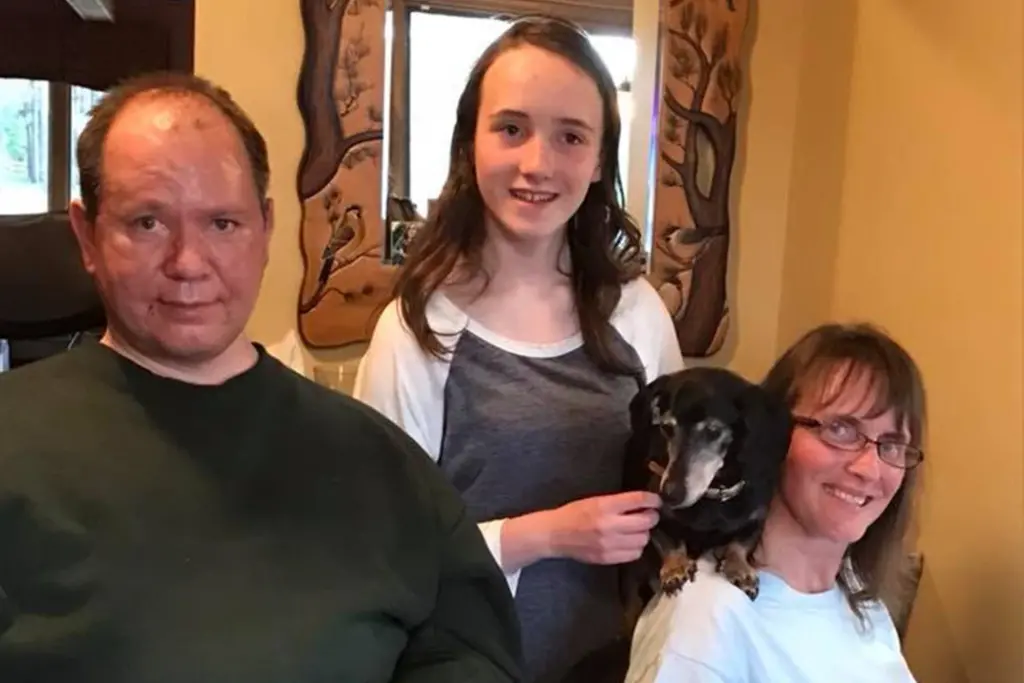 Becoming Better, Not Bitter
Although Accra has taken a lot of pressure off Brian and LeeAnna, family adventures are hard to come by due to their limited mobility.
"It's not easy, especially because I used to be able to drive and now I can't," Brian said.
"I feel guilty," LeeAnna added. "Savanna is in high school, and her parents are in chairs."
Thus, the family finds joy in nature outside their home in Duluth. They reside on a small lake where they like to go fishing and appreciate the environment. LeeAnna and Savanna enjoy taking photos of the sunsets and the wildlife around the lake. Brian loves filming the wildlife, especially a family of five gray foxes that visit their backyard daily. Sometimes he will even see passing black bears, bobcats, raccoons and deer.
"We all have something to look forward to even though we may not be able to take fun trips," Brian said.
LeeAnna is especially proud of a book she coauthored, titled "Rattled Awake: Volume One." It is an international bestseller in which she and 10 others present life-changing stories of how one incident dramatically shifted each of their lives for the better. Her story is titled "Transfer Your Setbacks into Remarkable Comebacks." In it, she cites a surgery that had unintended consequences.
"My most recent surgery was in 2019 to have the tendons lengthened in my feet," LeeAnna said. "I am a dietitian and a diabetes educator, so I planned on going back to work, but with all the complications that I experienced, I was forced to quit my job."
"Rattled Awake" is all about how she and others got better, not bitter, after life-changing events. The book aims to inspire others to do the same.
The couple has been trying to see the brighter side of things, and as Brian expressed, the work Accra has done for them has been 'admirable.'
"The biggest improvement that we have seen since joining Accra is it has been a lot less stressful," Brian said. "Things are really brutal now, but we have a great team of PCAs. To have a company that does what Accra does, you have to be on the ball, and Accra has it together. There is no question."