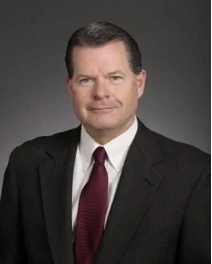 Founder and CEO, Heston + Associates Consulting
Mark Heston
Heston + Associates is a management consulting firm dedicated to helping its partners thrive through exceptional leadership and outstanding human capital management. Prior to founding Heston + Associates Consulting, Mark held leadership roles in banking, biotech/agriculture science, education, and municipal government, with the last 14 years as the Chief Human Resources Officer for a large senior living company. Mark is committed to serving the community and has served as a board member and officer of numerous not-for-profit organizations in Iowa and Minnesota. Mark is the Chair of Accra's Board of Directors.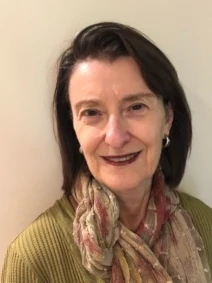 Community Volunteer
Nancy Nemer Proman
Nancy spent her career in retail store management and consulting before transitioning to active volunteering in the Twin Cities. Nancy's career in retail environments included a buyer with Dayton's Department Stores, a co-founder and owner of Maternal Instincts retail clothing stores, and a Retail Consultant for Boston-based Dynamic Experiences Group. She is past board chair of the former Neighborhood Involvement Program. Nancy currently serves in volunteer capacities for Loaves and Fishes, PRISM and Ready for Success (Project for Pride in Living). Nancy is the Secretary of Accra's Board of Directors.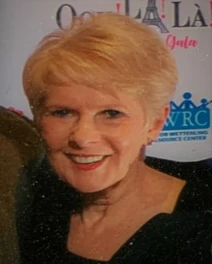 President, KAS Healthcare Management
Karen Sturm
Karen has held executive positions in the healthcare industry, including as CEO at Hennepin Health Plan and Director of Clinical Performance at Allina Hospitals. She launched her own consulting group, KAS Healthcare Management Consulting, and for her entrepreneurial spirit, she currently owns a Dunn Brothers coffeeshop. She is now focused on community service and board participation. Karen serves as Treasurer of the Accra Board of Directors.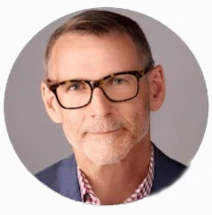 ESOP Specialist, BMO Harris Bank
Steve Suckow
Steve currently consults and advises on employee ownership with companies across the United States as a Director and ESOP Specialist in the Corporate Advisory Group of BMO Harris Bank. Prior to 2019, Steve was General Counsel at Lifetouch, Inc., one of the largest employee-owned companies in the United States. At Lifetouch he was responsible for all legal matters, corporate governance and government relations. Prior to Lifetouch, he worked at H.B. Fuller Company, Reliastar Financial Corp., Faegre & Benson and Chase Manhattan Bank. Steve is a Trustee of the Employee Ownership Foundation and former director of the Employee Owned S Corporations of America's and the ACLU of Minnesota. He also serves on the Edina Arts and Culture Commission and volunteer with the Edina Grief Coalition. He loves art, architecture and performance.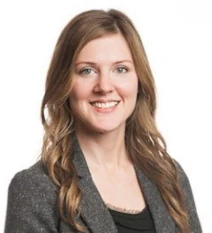 Senior Audit Manager, Eide Bailly LLP
Monica Theisen
Monica has more than 15 years of accounting experience providing audit and consulting services to a variety of clients, with a focus on hospitals with critical access designation and nonprofit organizations. She is a member of the American Institute of Certified Public Accountants and the Minnesota Society of Certified Public Accountants. Monica is active in the Minneapolis community through serving on several nonprofit boards and finance committees, along with volunteer work.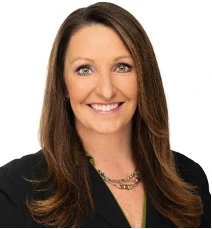 CIO, Cargill Protein North America
Robin Brown
Robin is the CIO for Cargill Protein North America. She has 25 years of IT experience in the agriculture, construction, healthcare, government, consulting, retail and financial sectors. Prior to Cargill, she was vice president and CIO at Mortenson Construction and held other senior leadership roles at UnitedHealth Group, Accenture, Best Buy and Arcadia Financial. Brown is known for driving technology-enabled innovation, strategic business transformation, building global shared service capabilities, and transforming IT functions to be value-driven while fostering relationships between the Business, Operations and IT delivery.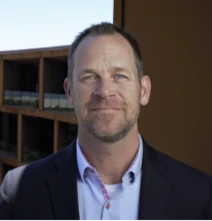 CTO, C.H. Robinson
Mike Neill
Mike was named Chief Technology Officer of C.H. Robinson in June 2018. Previous positions with the company include IT Director, Application Development from 2010 to 2018; IT Director, Infrastructure and Security from 2005 to 2010; and Software Development Manager from 2002 to 2004. Before joining C.H. Robinson, Neill held IT management positions at ADC Telecommunications and Trans Consolidated Incorporated.
Delegated Vendor Oversight, Enrollment, Electronic Data Interchange, and Coordination of Benefits Manger, Hennepin Health Plan
Bonnie Hays
Bonnie has held a variety of sales and marketing leadership roles over more than 25 years with Hennepin Health Plan. She previously served as Consumer and Provider Services, Pharmacy Operations Manager and Director of Sales & Marketing. Hays has been a member of the Hennepin County Gerontology Alliance, the Health Plan representative to Minnesota's Senior Health Options Marketing Advisory Committee, and an executive board member and co-chair of the Minnesota Council of Health Plans Communications Committee.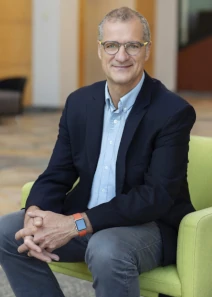 President and CEO, Accra
John Dahm
John Dahm was named the president and Chief Executive Officer of Accra in June 2011, following seven years as the agency's controller and Chief Financial Officer. As President and CEO, John serves as lead visionary for the organization and steward of its welfare, responsible for outlining organizational growth strategies and focusing on the future needs of Accra. John is also tasked with implementing sound financial procedures and establishing responsible business practices on behalf of Accra –while inspiring and mentoring employees to be effective leaders and stewards.
Prior to joining Accra in 2004, John served three years as the controller and finance director at Partners in Community Supports, a nonprofit social services organization and licensed Fiscal Support Entity. In addition to almost two decades in the homecare and nonprofit industry, John spent three years as a controller and CFO in the IT consulting field and six years in the agriculture industry. John earned a bachelor's degree in business administration and accounting from the University of South Dakota.