A note from John Dahm 
Accra President and CEO
In 2021, Accra continued to provide quality homecare to clients throughout Minnesota and expanded our service offerings and client base, even though our operating margins continued to be under pressure due to external factors such as PCA pay increases, rising minimum wages, and costs incurred due to the COVID-19 pandemic.
Despite those external factors, our revenues increased 11.7% to $318.2 million, and I'm pleased to share that in 2021, Accra had a Return on Mission (ROM) of 0.92%, and COVID-19 relief funds assisted in covering our other increased costs.
Our 0.92% ROM follows two difficult years due to planned investments in our operating infrastructure in 2019 and unexpected COVID-related expenses in 2020.
We achieved the 0.92% ROM in 2021 by:
Continuing to scale, so we can meet our mission by providing more services to even more of the people who are underserved by the current health care model with homecare services
Reducing our indirect costs (both administration and overhead)
Reducing our direct costs, primarily due to our focus on curbing overtime and other compliance measures
Now that Accra is slowly emerging from the complications of COVID, we are well-positioned to continue to serve our mission into the future. We also continue to pursue potential partnerships to advance our vision of building the ecosystem that delivers personalized care in the home to better meet the needs of those served by the current health care system.
We are grateful for our employees' dedication to our mission and are honored to serve each of our clients. 
Administrative and support employees
Direct Care staff employed
Client Stories
Our Clients
Maxley's Story
Our Clients
Kyler's Story
Highlights from 2021 to present
Expanding Mental Health Services
Accra acquires Eustice Counseling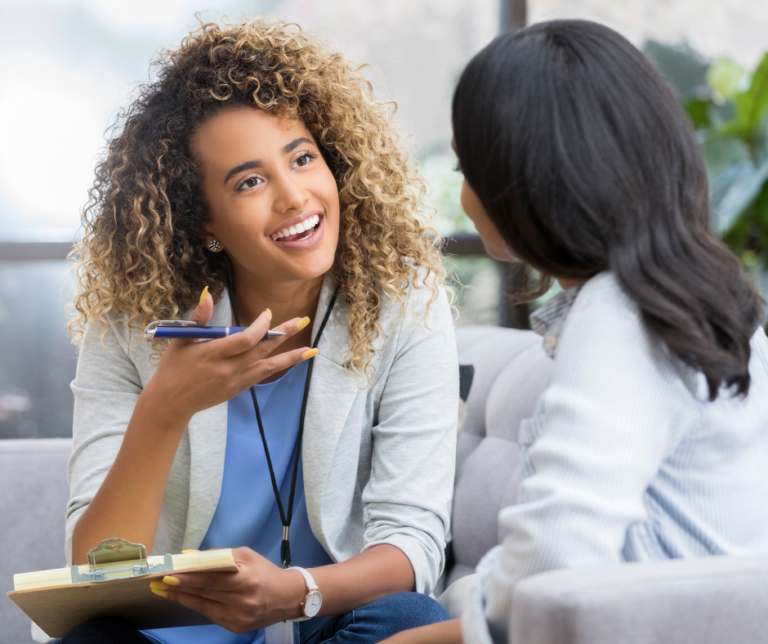 Susan Morgan and Mary Ngunu
Susan Morgan and Mary Ngunu assume new roles
Supporting Self-Directed Lives Through the Accra Way Fund
Accra Way Fund
Analyzing Employee Engagement
Employee Engagement
Early in 2021, Accra organized its first-ever employee engagement survey.
We had an 82% response rate from headquarters staff, higher than the average response rate of 72% for similar healthcare non-profits. Accra has an engagement score of 58%, based on three engagement factors: is Accra a motivating place to work? Are Accra employees happy and committed to staying? And are Accra employees willing to recommend Accra as an employer to others?
The survey results were used to compile departmental reports, determine focus areas that need to be addressed and create action items that will improve employee engagement.
Broadening Legislative and Public Affairs Efforts
Dahm testifies in support of HF 663
In March 2021, Accra President and CEO testified before the House Committee of Human Services Finance and Policy Committee in support of HF 663 and providing livable wages for PCAs.
Watch his testimony below:
Accra Financial Statements
Accra Income Statement for the years ended December 31, 2021 and 2020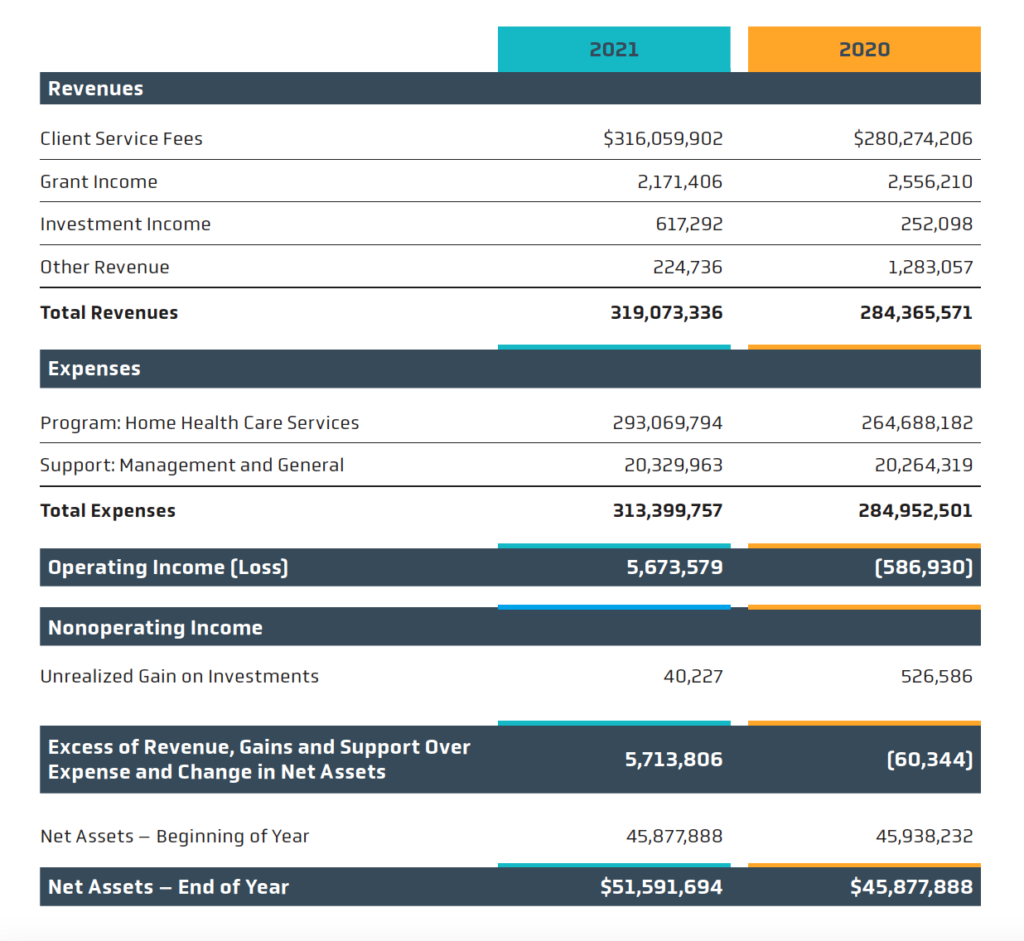 Accra Balance Sheet — December 31, 2021 and 2020